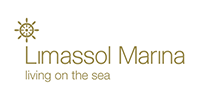 Description
Limassol Marina is the first completed superyacht marina in Cyprus and one of the most unprecedented success stories for the island. Since Limassol Marina's opening, the multi award-winning marina has been changing the face of its most vibrant city, making history with each successful milestone. Continuing to create waves in the Eastern Mediterranean, it is considered as one of the most exciting destinations in the region.
Located in the heart of a vibrant city, the marina development combines elegant residences and a full-service marina with 650 berths for yachts from 8m to 110m, with an enticing mix of restaurants and shops. Surrounded by a rich history and a diverse, international community, the project offers 211 luxury apartments and 74 exclusive villas with their own private berths or direct access to the beach, world-class yachting services and facilities and a unique retreat complete with a spa and fitness club, leisure and cultural facilities. All available for the use of residents, yacht owners, captains, crew and visitors, embracing the holistic lifestyle which comes with a home or superyacht in the development.
Key Facts
Integrated development: residential, commercial and full-service marina.
170,000m² sea area, 48,000m² build area (6,600m² commercial, 41,400m² residential).
Designed by a world-renowned team of architects and engineers.
Developed, managed and operated by highly reputable and established companies.
The first completed superyacht marina in Cyprus (already welcomed 92m and 105m yachts).
The only marina in Cyprus that has been awarded with the Blue Flag, 5 Gold Anchor Platinum and International Clean Marinas awards.
Finalist for the Superyacht Marina of the Year in the Towergate TYHA Marina of the Year Awards, and the ACREW Superyacht Business Awards 2022.
Contracts in excess of €500 million signed for the exclusive residences.
All apartments and villas are ready to move into.
More than 88% of ready to move in Castle Residences apartments are sold, leaving only 7 apartments available for sale. Prices start from €2,6m.
More than 96% of ready to move into villas are sold, leaving only 3 villas available to purchase. Prices start from €3,9m.
Release date
Already released and completed
Location
Limassol Marina is located in the heart of a vibrant city, Limassol. Larnaca and Pafos International airports are 40 minutes away from the Project.
Contact Information
Limassol Marina Ltd
(+357) 25 020 020