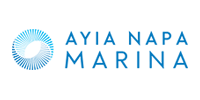 Ayia Napa Marina is the ultimate lifestyle marina and resort, an international destination of choice that combines outstanding property investment opportunities with superb views and world-class yachting facilities. Rising out of the turquoise waters of the Mediterranean, it blends strategic location with striking architecture to capture the true essence of stylish beachfront living, surrounded by the wealth of natural beauty, cultural heritage, and welcoming hospitality that Cyprus is renowned for. This exclusive integrated development offers luxurious residences, world-class yachting facilities, a variety of retail boutiques, waterfront fine dining options, recreational and nightlife experiences. Ayia Napa Marina is the ideal residential, yachting and social destination, offering everything one needs to relax and enjoy the exciting lifestyle of the Mediterranean.
Marina Services
Raising the marina services benchmark, Ayia Napa Marina is the new premier yachting destination in the Mediterranean. Ayia Napa Marina offers world-class yachting facilities in a superb Mediterranean island location.
To set the highest standards of services, the marina has awarded the ISO 13687-1 certification. By acquiring the ISO Certificate, Ayia Napa Marina remains the only marina in Cyprus that has pertained this certificate, while it constitutes a Certified Yacht Harbour.
As of February 2021, Ayia Napa Marina has been included in the harbours, allowing it to receive and host large cruise ships and large yachts (Superyachts) from summer 2021.
Key Facts
Two twisted towers, The West and the East, over 100m high
220 spacious and luxury apartments with panoramic views of the Mediterranean Sea.

East Tower: 95 apartments
West Tower: 125 apartments

35 Villas in total

11 luxury seafront villas, with direct access to the beach.
12 peninsula marina villas, with private berths.
12 island villas on the manmade island of the marina, each one with a private berth.

Ayia Napa Marina is the first Certified Yacht Harbour in Cyprus by securing the ISO Standard 13687-1 with world-class yachting facilities for 600 yachts (in wet and dry storage), where yachts up to 110 meters in length can be accommodated.
Ayia Napa Marina features a 4000+ square meters Commercial Village with numerous shopping, fine dining, entertainment and nightlife options. It also features an Event Centre, a Yacht Club, a Beach Club and a parking garage for 550+ vehicles.
Services to Boaters
Official Port of Entry (naval police, customs, immigration, health services, veterinary services)
Blue Flag Marina
Certified Yacht Harbour ISO-13687-1
Finger pier berthing
Detailing, maintenance, and repair facilities
Engine, electronics, and hull repair
Boat hauling and rigging
Boat hoist operated by service personnel
Travel Hoist Crane of 300 tons lifting capacity
Fuel station
Power and water supply
Free sewage pump-out
Surface with waste containment and drainage
Waste oil and battery disposal
Secured fenced boatyard with controlled access and camera surveillance
Maintenance building /workshop
Yacht chandlers
Crew lounge facility
Comfort services/facilities – laundry services
Continuous supply of electricity and water
Wi-Fi / Fiber for all superyachts [LOA≥24m]
Fire safety
24/7 security
Release Date
Marina is in operation since June 2020
The Commercial Village is in operation since July 2021
Completion of the first phase of the Residential Development with the delivery of the East Tower in spring 2023
Location
Ayia Napa Marina is located on the south-eastern coast of Cyprus, between the two beaches of Ayia Thekla and Makronissos, 30 minutes' drive to Larnaca International Airport.
Contact Information
52 Ayia Thekla Avenue, 5330, Ayia Napa, Cyprus
P.O. Box 30037, 5340, Ayia Napa Cyprus
(+357) 23300500
34o 58' 43'' N, 33o 56' 56'' E